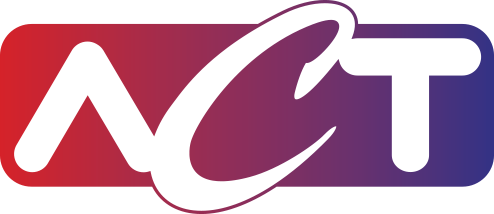 Sealed Enclosure Cooling
ACT's enclosure cooling products effectively dissipate heat from sealed electrical and electronic enclosures operating in indoor, outdoor and other types of environments. These products are applicable in diverse industries including Industrial Automation, Food Processing, Chemical, Petrochemical, Wastewater Treatment, and Telecommunications. ACT offers a high level of technical support to automation & control systems integrators and OEM's through our website selection tools, online ordering and direct field support from our factory and local technical representatives.
We currently offer standard products in four series: New for 2018 is the TEC Series an affordable line of sealed
active-cooling thermoelectric air-conditioners. The TEC series are a line of thermoelectric air conditioners that can provide cooling to the inside of an enclosure even when the ambient temperature is above the enclosure inside temperature. The HSC series offer minimum intrusion into the enclosure and some of the best performance/cost ratios; the HPC series are optimized for high performance/volume ratios and often require a smaller opening footprint on the enclosure wall; and the LNC series are particularly useful in applications where noises from the coolers need to be minimized. An Online Selection Tool is available to help select from these standard products to meet user specified requirements. An Online Ordering Systemis available for buyers to efficiently place orders and track shipments.
Our products incorporate many advanced innovations in heat transfer (e.g. air impingement, embedded heat pipes, etc.) and manufacturing (e.g. zipper fins, modularity, etc.). These patent-pending designs often result in significantly improved performance/cost and performance/volume ratios.
Our products comply with UL Recognition and UL Listing testing for the Heat Sink Cooler (HSC) and Heat Pipe Cooler (HPC) series products. These approvals are required by OEM's and Systems Integrators, which are required to follow the UL 508 Standard for Industrial Control Panels.
In addition to achieving UL Certification, the products successfully passed NEMA rating tests. ACT's sealed enclosure coolers meet UL 50E waterproof testing (high pressure spray testing) that qualifies the products to be used in NEMA 12, 3R, 4, and 4X designated applications.
For those customers having unique needs beyond the scope of our standard products, our highly experienced engineers stand ready to discuss the requirements and potentially provide a custom solution to meet the requirements. Please contact us by phone, email or the online inquiry form that are provided on each of the web pages.